Crime Prevention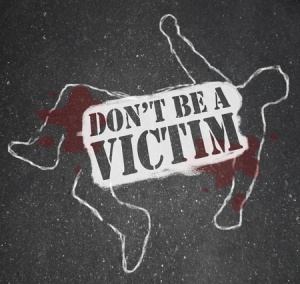 Do you feel safe? Chances are right now you are at your home, office or school. What would you do if someone broke into your home or dorm room, RIGHT NOW? What would you do if one of your co-workers pulled out a gun and started to SHOOT in your work place? Would you know what to do? Would you survive? Do you have a plan?
Preparedness Consulting Group specializes in victim mitigation. At your request we will conduct a confidential, personal, residential or corporate comprehensive security risk assessment.
We will provide you with a detailed analysis and make best practices recommendations on how to reduce the likelihood of becoming a victim of criminal activity. In the unfortunate occurrence you are a victim of a crime you will be able to aid in the prosecution of your assailant and enhance the probability for the recovery of your property.
We cannot guarantee you will not be a victim but we can guarantee you will be Prepared.
According  to the FBI 2012 Uniform Crime Clock a violent crime occurs every 26 seconds and a property crime occurs every 3.5 seconds. Which means by the time you finished reading this four people were victims of a violent crime and twenty three people became a victim of property crime.
Once you complete your FREE Crime Prevention Analysis (coming soon) contact us for a personalized telephone consultation. During our conversation we will discuss in complete confidence your safety and security needs and how Preparedness Consulting Group can help mitigate your likelihood of becoming a victim of crime.​​ Our Comprehensive Crime Prevention Review consists of an industry leading security survey with detailed analysis and evaluation of:
Your unique security needs
Photographs to illustrate vulnerabilities
Recommendations for tools, training and systems
A personalized, custom, safety plan.
Your information is held in the strictest of confidence. Contact Preparedness Consulting Group to arrange your Comprehensive Crime Prevention Review TODAY! Currently onsite security assessments are conducted within a 75 mile radius of Charlotte, NC. exceptions are made on a case by case basis.