Fortunately I did not have to drive in the pouring rain that has blanketed our area for the last 24 hours.  But often times I am driving in the rain, sun, snow and all methods of mother natures weather desires.  Driving in the rain can offer some challenges to those less prepared.  Here are some suggestions.
If you know you have to drive in heavy rain then you need to start with a plan.  Yes, I like to be just as spontaneous as the next guy. But, really when your life or someone else's if on the line then you should have a plan.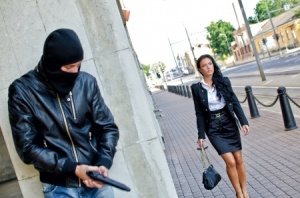 If you have rain-x  and your windshield is dry apply some.  This stuff is the bees knees.  As soon as I finish this article I am going to the garage and applying some to the car.
Next make sure your windshield wipers are in good working condition and proper for the time of year.  If you do not know how to check or can not change the ones that are bad the nice men and women at your local auto parts store will help you for free.  You will also learn how to do it yourself for next time.
Next make sure your headlights, tail lights, break lights and hazard lights all work.  If any are not those same nice people at the auto parts store will put them in for you if you ask nicely.
Lastly if your tires are bald this is a recipe for disaster if you drive dry conditions let alone in rain, snow or ice.  Bald may be beautiful but not on vehicle tires.
No that you are on the way it is time for you to play defense.  SLOW DOWN!, increase your following distance.  Inclement weather is no time to pretend you are a NASCAR driver.  If you are a NASCAR driver (first thank you for reading, second this article should not apply to you.)  Everyone wants to get to where they want to go as quickly as possible but if the weather is bad you need to mentally prepare yourself and expect that it will take you longer.  If you make it on schedule then great and be happy.  Increased following distance expands your reactionary gap allowing you more choices when the driver in front of you decides to crash or stop.
Now that you are driving the rain really starts to come down.  Your wipers can't seem to keep up.  Well if you can not see then the other drivers are having the same difficulty.  Turn your hazards/flashers on.  Use the fog , dashed and yellow lines if needed.  They are designed to guide you within your lane of travel.  Oh, and do you remember me saying to slow down earlier.  SLOW DOWN some more and increase your following distance even more.  Seek out the safety of the area under an overpass.  The areas under an overpass are wider and will allow multiple vehicles to pull under for safety.  Pull under as far to the right as the pavement or concrete will let you.  Though you are out of the rain this is not time to let down your guard.  Stay in your vehicle, keep you hazard lights on and please keep your seat-belt on.  Just because you can now see those still on the road can not and may crash their vehicle into yours.  A word of caution, if your are in a tornado warning or watch area an underpass is not a safe place to be and for heavens sake do not go to the top in the angled area unless you want to be a human cannon ball.  More about tornado safety in a future post.
Lastly make sure your vehicle emergency kit is up to date.  We will cover this also in more detail in a furture post but here are some things you should have.
Headlight w/ an extra set of batteries
Emergency Flares 2-3 should do
Water
Meal replacement bars
Blanket
Simple tools
Duct Tape
Reflective vest
Fluids (for your vehicle)
Map
If there is standing water in the road or the road s washed out turn around don't drown.  Find another way to get to where you need to be.  Unless you are truly gifted with a psychic ability then you do not know what tire flattening derbies are under the water.  Worse yet if a sink hole has opened up then you are really going to have a bad day.  Again if the road has been posted closed and to go around please do so. It takes only a few inches of water to cause the tires to loose traction with the road and two to three feet will cause a vehicle to float.
At Preparedness Consulting Group we want you to have a plan and to be safe these are just some tips and are not all inclusive.
"Emergencies don't wait for you to be prepared, they happen when you least expect them."
Drive Safely.