Emergency Preparedness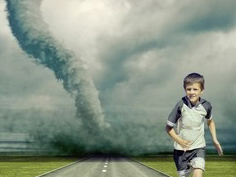 The sky darkens, the wind picks up and here comes the rain followed by thunder and lightning. A strong storm cell is overhead now. The ground has become saturated and the streets are holding water. The lights flicker, the television turns into static and now there is complete darkness. Are you prepared for the next power outage? What if the power did not come back on for 24, 48, 72 hours? What if the power was out for a month, or more?
​
​DO YOU HAVE A PLAN?
You can replace the rain with snow or ice. Maybe, it is not just a strong rain storm but a hurricane or tornado. What about a fire, water main break, solar flare, weapons of mass destruction attack or a simple flat tire on the interstate or a lonely country road? Natural and man-made disasters are a guarantee in life. The question is, are you prepared? Before – During – After – Do YOU HAVE A PLAN? Preparedness Consulting Group LLC will assist you with disaster and emergency planning for personal, man-made and natural disasters. Click for a Free Preparedness Self Assessment (coming soon).
Preparedness Consulting Group, LLC upon your request will conduct a confidential analysis and review of your readiness.
Contact Preparedness Consulting Group to arrange your Emergency Preparedness Review today.
704-464-8776 or send an email with the form on the right.